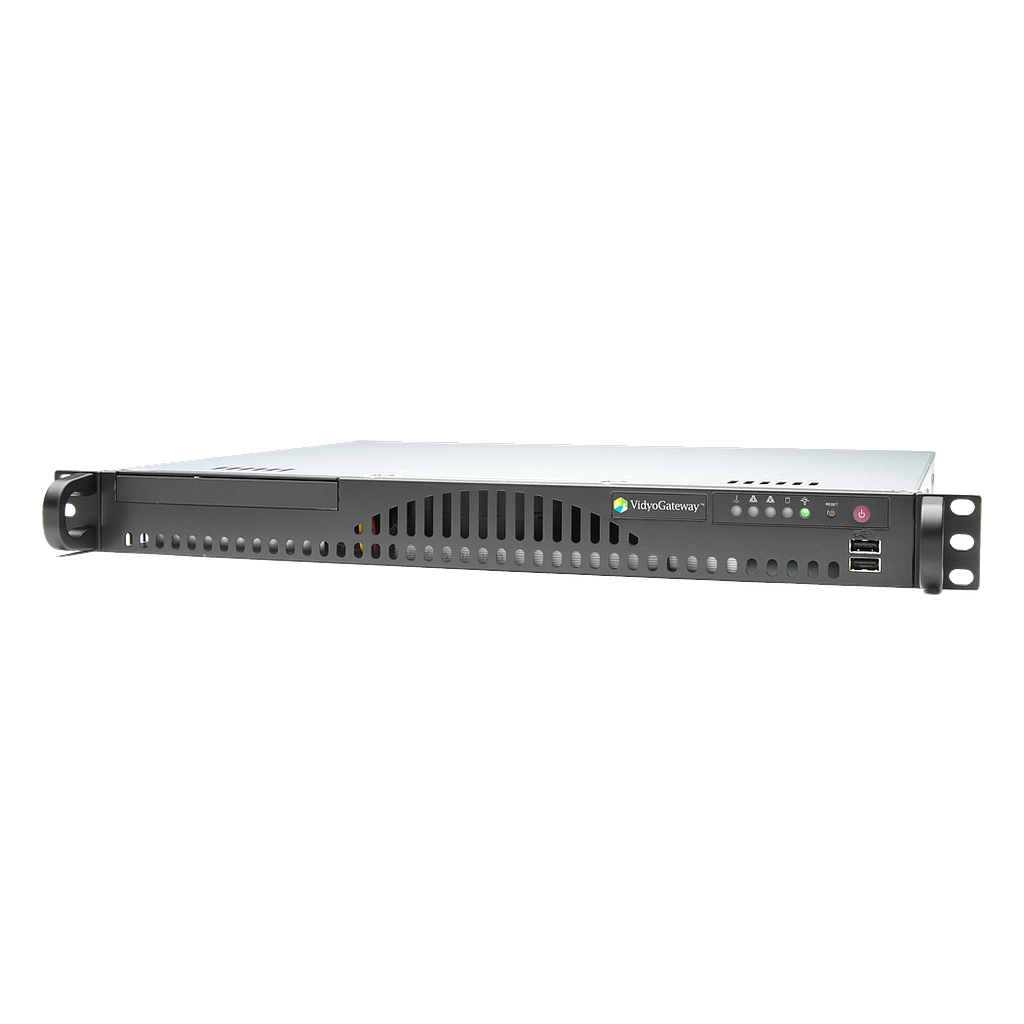 VidyoGateway XL
---
"VidyoGateway XL, 1U, 19"" rack mountable, appliance to connect Vidyo endpoints with Legacy H.323 and SIP Videoconferencing endpoints.
Supports up to 5 HD, 15 SD or 25 concurrent CIF connections.
Supports up to 50 voice only connections. For use with VidyoConferencing v2.0 or later.
Includes mounting rails.
NOTE: Connections through the VidyoGateway XL do NOT consume VidyoLine licenses for connectivity through the VidyoRouter."

---