We host and manage your applications
and ensure a high uptime
and optimal support.

We develop custom
software solutions that
your business process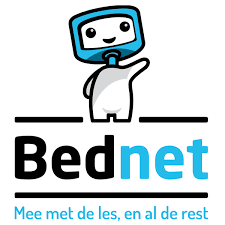 Bednet zet video communicatie techniek in voor synchroon internetonderwijs voor zieke kinderen
Bednet zorgt ervoor dat zieke kinderen en jongeren die tijdelijk niet naar school kunnen, toch mee in de klas zitten van thuis uit. Zij gebruiken hiervoor een door McNolia ontwikkelde video oplossing die voor zelf de jongste kinderen gebruikt kan worden.